It's that time of year again! Fourth of July is the perfect day to drown your lunch and dinner in barbecue sauce, hang out with friends and family, and watch some stunning July 4th fireworks. Luckily, if you live around Miami and South Florida, there is never a shortage of fun Independence Day events to check out! Here are a handful of family-friendly 4th of July fireworks displays and Miami festivities that you shouldn't pass up.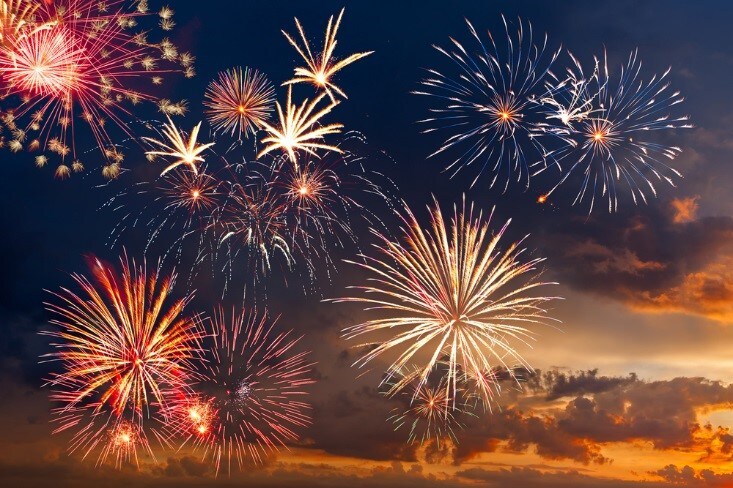 2019 Coconut Grove Fourth of July Concert & Fireworks
Where? Regatta Park (Miami, FL)
When? July 4 from 6:00 to 9:00 PM
What? America is one year older, so it makes sense to celebrate our country's birthday in the oldest Miami neighborhood, Coconut Grove! Free for everyone, the Coconut Grove Fourth of July party is a dog-friendly holiday event in Miami that features live music from Yoli Mayor and Soulixer, BBQ, lawn and patio games, kids' activities, artisanal vendors, and more. The evening concludes with July 4th fireworks over Biscayne Bay. Bring blankets and lawn chairs, arrive early to secure a viewing spot, and let loose.
4th of July Dinner & Paddle Tour
Where? Virginia Key Outdoor Center (Miami, FL)
When? July 4 from 4:00 PM to 12:00 AM
What? This yearly 4th of July Dinner & Paddle event is hosted by the Virginia Key Outdoor Center, and it's yet another fun way to celebrate this patriotic holiday. Included in your package is a paddling or hiking tour, live music, dinner, and a beachfront view of the area's fireworks. Due to its central location, the Center offers an amazing view of 4th of July fireworks shows over Bayfront Park, Fisher Island, and South Beach. And if you're feeling extra adventurous, you can go out on the water in a kayak or paddle board to watch the fireworks, too!
You must pre-register for the event, as walk-ins are not permitted.

Independence Day Cruises
Where? The open sea
When? Varies
What? Turn your Fourth of July week into a mini-vacation by booking a trip with Carnival Cruise out of Miami. Numerous cruise ships are departing from or arriving at Miami near July 4th, allowing passengers to watch the Independence Day fireworks from the deck. For instance, this 4-day Western Caribbean cruise to Cozumel will arrive at Miami early on July 5th, but you should be able to view the July 4th fireworks the night before (they're hard to miss). We suggest asking a Carnival travel representative for specifics.
You also have the option of taking a shorter, one-day cruise and tour around the Biscayne Bay area. Private tour guides are hosting special July 4th cruises that come with dinners, full open bars, dancing, music, and other forms of entertainment. When the July Fourth fireworks begin, you'll have the best possible view.
America's Birthday Bash 2019 at Bayfront Park
Where? Bayfront Park (Miami, FL)
When? July 4 from 10:00 AM to 9:00 PM
What? You can see fireworks on 4th of July from just about anywhere Miami, but there are very few places better than Bayfront Park. This year's festivities and activities include a Family Fun Zone, live music, a Budweiser Beer Garden, food, and the biggest fireworks display you'll ever see. Admission is free for everyone! Visit www.miami4thofjuly.com for additional details and restrictions.
Perez Art Musem Miami Fourth of July Celebration
Where? Perez Art Museum (Miami, FL)
When? July 4th at 7:00 PM
What? This special July 4th event at Miami's Perez Art Museum is a private, invite-only event for PAMM members. Guests can enjoy late-night access to all of the museum's galleries and pieces, as well as live music and family activities. At 9:00 PM, step out onto the pavilion for breathtaking views of the Biscayne Bay fireworks. For more information or to become a PAMM member, head to www.pamm.org.
Miami Gardens 4th of July Celebration
Where? Rolling Oaks Park (Miami Gardens, FL)
When? July 4th from 3:00 to 9:30 PM
What? The annual 4th of July Celebration in Miami Gardens is a classic. In addition to its normal fare – that is, food trucks, vendors, games, bounce houses, and live music – this Miami Gardens Independence Day event welcomes a new addition for 2019: a Ferris wheel! Planned well, you could be watching the 30-minute July 4th fireworks from the tip-top. Get updates for this free Independence Day celebration at miamigardens-fl.gov.
Freedom Festival
Where? Miccosukee Resort & Gaming (Miami, FL)
When? July 4th from 10:00 AM to 7:00 PM
What? Full of free, family-friendly activities and carnival rides, Freedom Festival is the Miccosukee Tribe of Indians of Florida's annual July 4th event. Live performances, food vendors, and activities all cease before fireworks, allowing you the opportunity to settle into a good viewing spot. Keep up with any event changes at miccosukee.com.
4th of July Celebration at Palmer Park
Where? SoMi Palmer Park (South Miami, FL)
When? July 4th from 5:00 to 9:00 PM
What? Chill out at South Miami's Palmer Park for an evening of 4th of July games, live music, a children's zone, and, of course, a free Fourth of July fireworks show right at 9 PM. Invite your friends and family! Click here to read more about this Miami Independence Day event.
Pembroke Pines Independence Day Celebration and Fireworks Show
Where? Pines Recreation Center (Pembroke Pines, FL)
When? July 4th from 6:00 to 9:00 PM
What? Can't make it out to Miami for fireworks? Try your luck at the Pembroke Pines July Fourth event at the Pines Recreation Center. Cheap food, live performances by local musicians, and a brilliant fireworks display – who could ask for more? Check www.ppines.com for driving directions and parking info.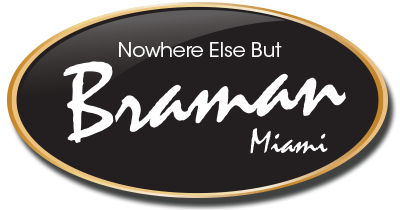 Amazing 4th of July Hyundai Deals in Miami
Ready to make your Independence Day even more magical? Visit our Miami Hyundai dealership to get a wonderful summer deal on a new Hyundai SUV or car! As your local South Florida Hyundai dealer, we proudly celebrate America by offering unbeatable Fourth of July specials on pre-owned vehicles and select new Hyundai models. Call our Miami Hyundai sales team at (786) 623-4261 or swing by our dealership at 2001 NE 2nd Ave to browse our selection.
Have a great Independence Day!
Sources:
https://www.facebook.com/events/338724760123578/
https://www.eventbrite.com/e/4th-of-july-dinner-paddle-miami-kayak-paddle-board-tour-tickets-60553266450
https://www.carnival.com/
http://www.miami4thofjuly.com/
https://www.pamm.org/calendar/2019/03/members-only-fourth-july-celebration
https://www.miamigardens-fl.gov/Calendar.aspx?EID=779
https://mrg.miccosukee.com/event/freedom-festival/2019-07-04/
https://www.305area.com/miami/south-miami/events/389499/annual-4th-of-july-celebration.htm
http://www.ppines.com/Calendar.aspx?EID=3003&month=7&year=2019&day=4&calType=0