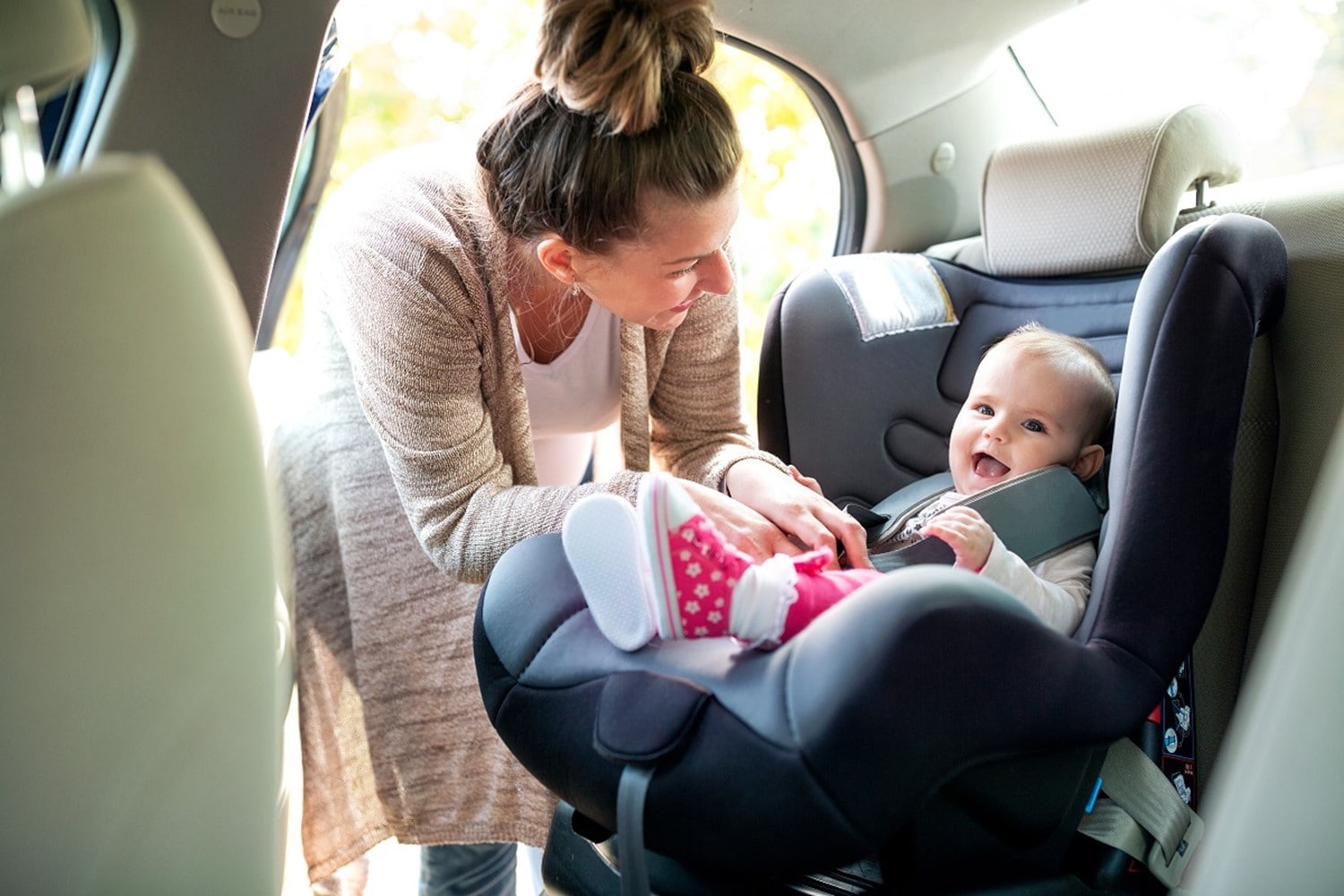 According to Florida law, any child under the age of 5 years must be fastened into an approved and appropriate child safety seat. Of course, being the great parent you are, you're already on top of it. You buckle in and secure your little one properly before every trip.
Or are you?
Even the most ardent law-abiding parents make mistakes without even realizing it – mistakes that could prove costly. These are 11 of the most common albeit dangerous slip-ups when it comes to kid car seats, as well as some easy ways to correct or avoid them altogether.
11. Choosing the Wrong Car Seat
Some parents use the wrong car seat for their child's weight, height and age. Florida doesn't strictly outline what those requirements are, but the NHTSA has a list of suggested child restraint guidelines by age:
Rear-facing infant seats should be used from birth to 3 years, or until the child has outgrown it.
Forward-facing car seats should be used from 1 year to 7 years, or until the child's shoulders are too tall for the safety harness.
Booster seats should be used from 4 years to 12 years, or until the child is big enough to be fastened safely with a seatbelt.

Additionally, it's important to keep children in rear-facing seats for as long as possible. Kids have big heads—that's not a knock on their physical appearance,
it's just a fact
—and the most dangerous car accidents are front-impact collisions. Therefore, rear-facing child seats prevent those enormous noggins from lunging forward, potentially injuring the child's neck and spine.
How to correct:
To see if you're using or buying the right car seat, read its label. Every seat has a label that outlines the suggested age, weight, and height restrictions for that particular model. You can also identify the right type of car seat by using
NHTSA's Car Seat Finder
.
10. Using an Expired Car Seat
Like milk and eggs, car seats have
expiration dates
, and parents are oftentimes too quick to look past them. This is a big mistake. Some components in those older car seats can deteriorate with age. Metal parts, like screws, can even rust (thanks South Florida humidity!) and fall apart prematurely, which makes it even more important for Florida parents to buy new safety seats.
How to correct:
Don't buy used car seats at garage sales or accept hand-me-down seats from family. Buy new instead. If you need financial assistance purchasing the right car seat for your child, you may be eligible to receive discounted or even free seats from one of these Florida programs or organizations:
9. Using a Car Seat That's Been in a Crash
Did you know that you should replace any car seat that's been involved in a moderate or severe automobile accident? Harnesses, anchor straps and plastic materials may become deformed, torn or otherwise damaged after these crashes. If this occurs, the car seat should be recycled and replaced; cut the straps and harnesses to indicate its potential damage.
How to correct:
Most auto insurance policies cover the comparable replacement of any car seat damaged in a crash. Ask your insurance agent for advice.
8. Not Registering the Seat
When recalls are issued or safety concerns are raised about a car seat, you'll only be notified if you've legally registered the car seat. In some instances, car seats are recalled entirely, prompting parents to seek a refund or complimentary replacement by the manufacturer. Of course, if you haven't registered, parents may not be eligible to receive a refund.

How to correct:
Parents can easily register their car seat on the seat manufacturer's website or
via NHTSA
.
7. Protecting Them in the Front Seat
All kids under the age of 13
should
ride in the rear seat. However, there are very unique circumstances that may require your child to sit in the front passenger seat. It's your job to protect them as best as possible in this situation.
But how?

How to correct:

First, ensure they're buckled up properly in a booster seat, if required. This is necessary, especially up front, as airbags are designed to deploy at head level.
Next, move the passenger seat as far back as possible. This provides some distance between your child and the airbag. If the airbag is deployed during a crash, this extra space can reduce the potential risk of airbag-related injuries.
It is incredibly dangerous to drive with a rear-facing child in a front passenger seat that's equipped with an airbag. In fact, doing so is likely illegal, as deployed airbags can destroy car seat backs, causing serious injury or even death to its occupant.
Another option, turning off passenger-side airbags, has its proponents and opponents. On the positive side, manually disabling the passenger airbags via a Passenger Airbag Cut Off Switch, can help prevent injuries to rear-facing children. On the other hand, disabling the airbag doesn't necessarily increase the level of protection, nor does it protect front-facing children. In some vehicles, disabling airbags will also disable seatbelt tensioners, which is a danger in and of itself.
For the sake of your family, it's best to limit your exposure to situations that would require a younger child to sit up front. Keep them in the back as long as possible!
6. Unsafe Car Seat Position
The rear seat is a must, but there are other things to consider as a parent, like which spot in the back is safest. Although airbag systems have come a long way in just a decade, the best spot to position a child's car seat is in the center rear; children seated there
statistically
have a 43% lower risk of injury.
How to correct:
Install car seats in the middle of your vehicle's middle or back row. If you have multiple children, place the youngest (most vulnerable) child in the center position.
5. Poor Placement of Chest Clips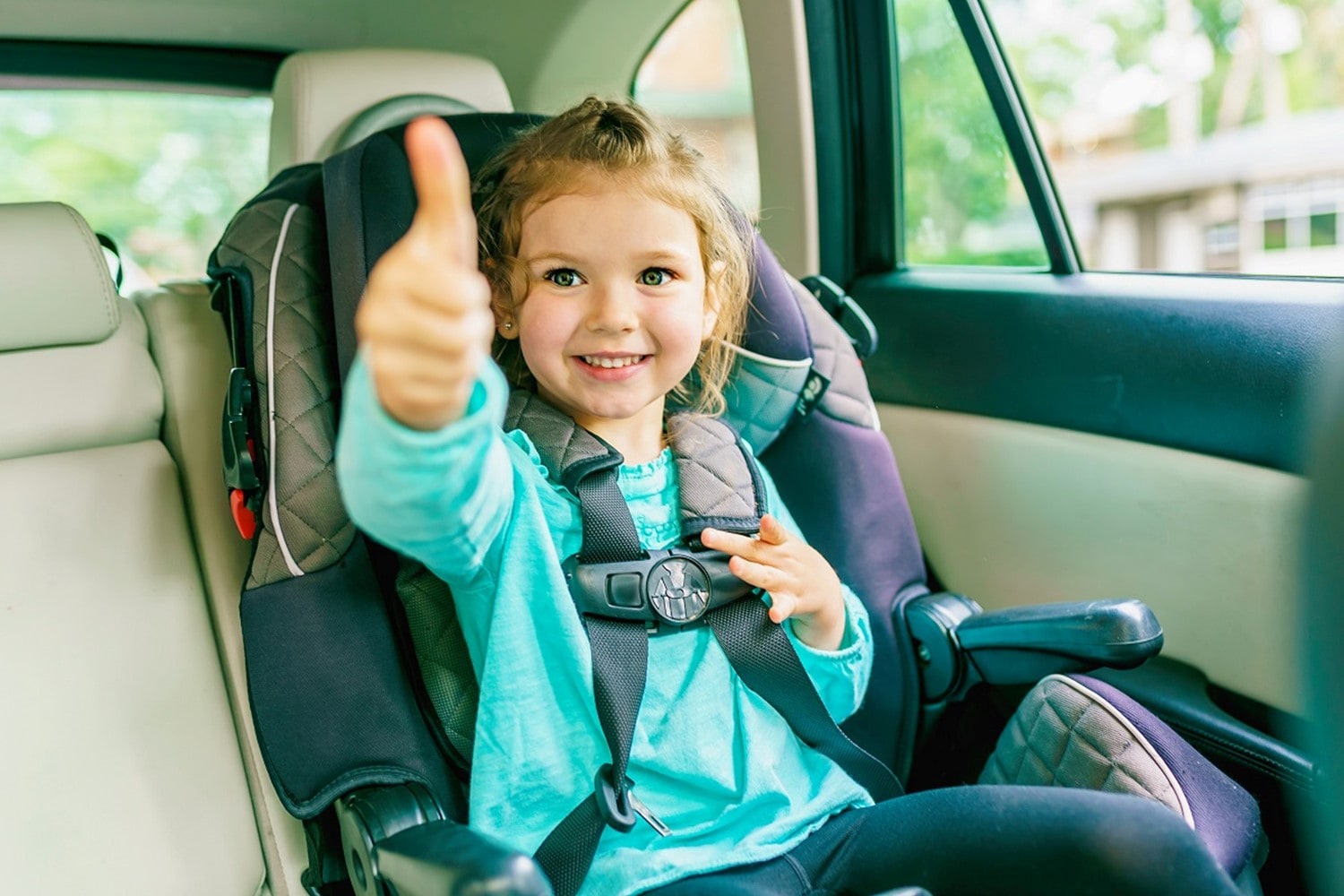 Most car seats have a harness that includes a plastic chest clip. Some parents overlook this tiny feature when buckling in their kids, even though it plays an important part in protecting the car seat's occupant. The chest clip ensures the harness straps are correctly positioned to avoid significant trauma to a child's neck or stomach in a crash.
How to correct:
Slide the chest clip to your infant's chest, aligned with their underarms. If placed too high, the harness straps could cause a neck injury; placed too low, it could result in internal bleeding to intestines or other organs.
4. Loose or Tight Harness Straps
Children grow, sometimes seemingly overnight. Harness straps should be adjusted to keep pace with any growth spurts. If too tight, straps can cause more significant bone breaks or trauma in a crash. If they're too loose, you risk having your child slide into a poor position, which may force straps to cover their neck, arms, legs, or head rather than just the chest and shoulders.
How to correct:
Check the harness height for signs of tightness every month. When you make any adjustments, be sure the harness straps aren't too loose or too high above your child's shoulders. It's recommended that you leave
no more
than two inches of slack between the child's body and the straps, though even less slack is recommended.
3. Not Removing Thick Coats
Although you don't have to worry about thick winter coats here in South Florida, you should be aware of their risks as they pertain to child car seats.
During a crash, bulky jackets will prevent harness straps from constricting safely and snuggly around a child's body. Instead, they secure around the jacket's padding. In the event of a rollover, these loose straps may allow your child to slip right out of their winter coat.

How to correct:

Always remove winter coats before fastening a child into their car seat. Anything thicker than a sweater, or anything with padded lining, should be removed.
2. Not Using the Right LATCH (Anchor)
Don't just let your child's car seat tethers dangle, willy-nilly. Even if you believe you've snapped the seat in well, each of its tethers should be fastened to the proper anchors. Proper tether usage helps mitigate head injuries by reducing the risk of a car seat sliding or moving out of position in a crash.
How to correct:
The most common mistake parents make is leaving the top tether of a forward-facing car seat unsecured
. It should be hooked into your vehicle's top anchor, which is usually located on the back of the seat. It's easy to install, we promise.
Also, if you're buying a new family SUV, don't forget to inspect how each vehicle handles LATCH. Heck, install your child's car seat in each model to see how easy or difficult it is.
1. Incorrect Installation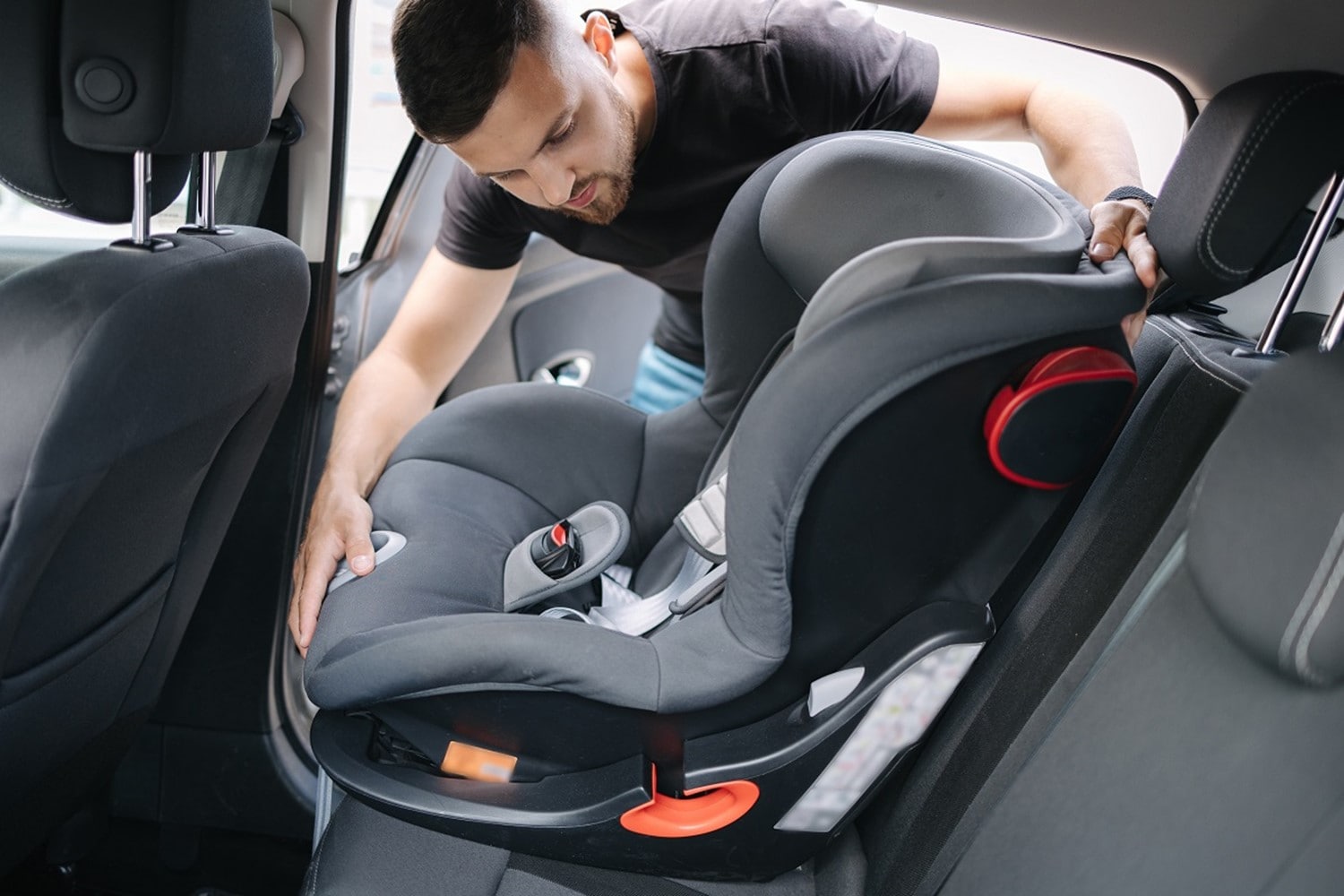 Do you use the LATCH anchors or seatbelt—or both? How much movement is too much movement? Is that recline angle on my infant car seat correct? What the heck do I do with this strap?
We get it—it's easier to score a perfect score on your SATs than it is to properly install a car seat. Even if you've installed a hundred of them, that 101st installation may not be a walk in the park.
How to correct:
Many states, including Florida, have car seat installation centers with certified technicians available to help. Rather than running down the whole list of "car seat installation dos and don'ts," here's a simple solution: visit
NHTSA.gov
to search for your area's approved inspection locations. The technicians there will inspect or even help you install a child's restraint system or safety seat.
Correcting these common mistakes prior to setting off on your family trip should keep your mind at ease. However, if you need a little more inspired confidence, invest in a safer vehicle, like the new Hyundai Santa Fe or Palisade. Both Hyundai SUVs sit atop this year's IIHS Top Safety Pick+ list of the safest vehicles in the country.
Looking for a new SUV in Miami? We've got you covered. As one of the best car dealerships in Miami, we proudly offer families exceptional finance and lease deals on used and new vehicles. Contact Braman Hyundai at (786) 623-4261 to request a quote, schedule a test drive, or apply for an auto loan.
Safe travels!