Visit the Braman Hyundai Tire Department in Miami, FL for Quality Hyundai Tire Service and Sales
The tires on your Hyundai are incredibly important for ensuring that every drive is safe and enjoyable. As the only point of contact between your vehicle and the road, they are responsible for so much. For this reason, it's best to keep your tires in good condition, and we can help at Braman Hyundai. Find out more about our tire department on this page, and then visit us at Braman Hyundai.
Common Tire Services at Braman Hyundai
Tire Rotation
Regular tire rotation helps extend your tires' overall lifespan. This is because tires don't wear down at the same rate, so rotating them provides more even wear.
Learn More
Wheel Alignment
Misaligned wheels can make your drive dangerous, and they can also cause the tires to wear out prematurely and unevenly. Come to Braman Hyundai for regular wheel alignment service.
Learn More
Tire Patching
Hit a nail on the road? All may not be lost! If the damage is a puncture located on the tire's tread rather than the sidewall or the shoulder, we can often patch it at Braman Hyundai.
Learn More
Tire Inspection
When you come to Braman Hyundai for a tire inspection, our technicians will check the tire tread depth and the overall condition of the tires. They will also check the tire pressure, making any adjustments if needed.
Learn More
Tire Balancing
Unbalanced tires can make for rougher drives and scalloped tire wear, so come to Braman Hyundai for tire balancing.
Learn More
New Tire Sales and Installation at Braman Hyundai Near Hialeah and Coral Gables, FL
If your tires are damaged, or the tread has worn down to 2/32" or less, you will need new tires, and Braman Hyundai is proud to have a well-stocked tire center. Here, you will find tires made by the world's leading tire manufacturers. Not only do they present remarkable quality, but they will also work well with your Hyundai. For safe and comfortable performance, our technicians can also mount and balance the tires for you.
Shop Tires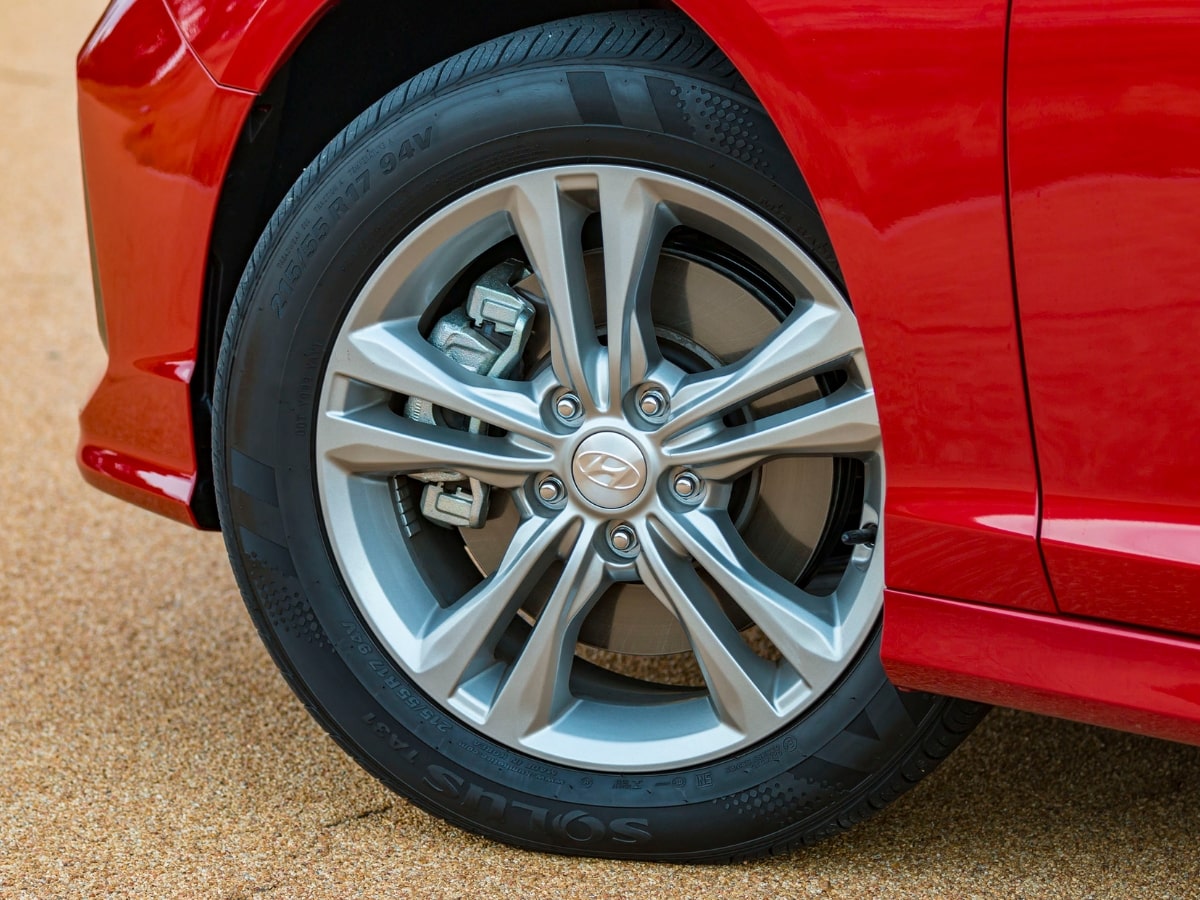 Braman Hyundai

2001 Northeast 2nd Ave
Miami, FL 33137