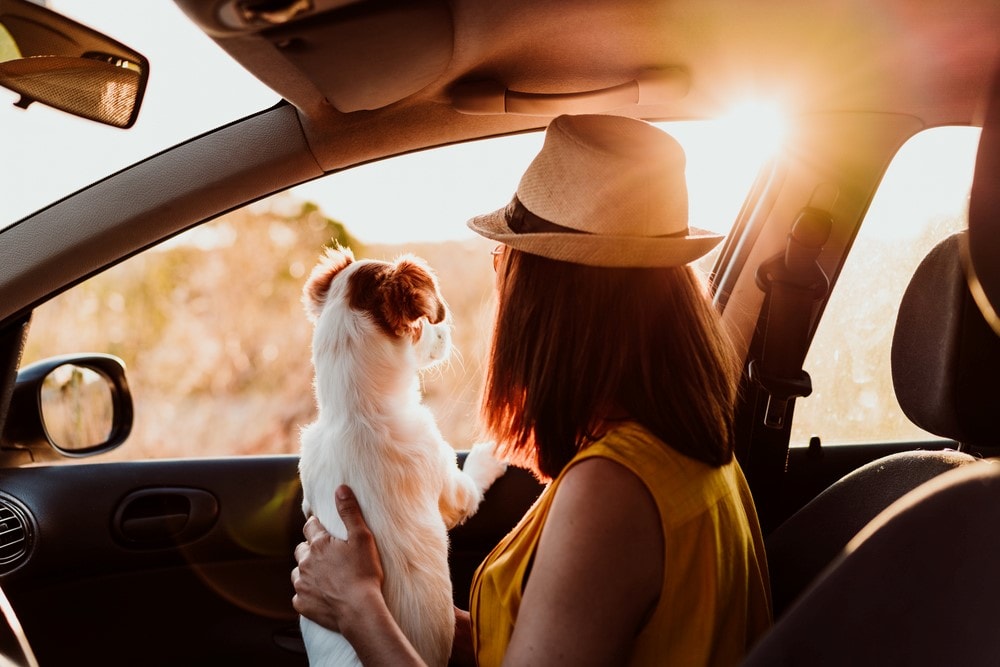 Some dogs love car rides. Others despise the very idea of jumping into a vehicle. Whether your pup is in the former or latter camp, she deserves an epic road trip full of sights to bark at, sounds to bark at, and… well, just barking. That seems easy enough, but it also poses a serious question: How do you survive a car ride, let alone a long road trip, with an anxious dog?
We asked a few dog owners for traveling tips, advice and ideas that kept them sane – and their nervous pooches calm – during their past summer vacations. Here's what they suggest.
1. Plan Ahead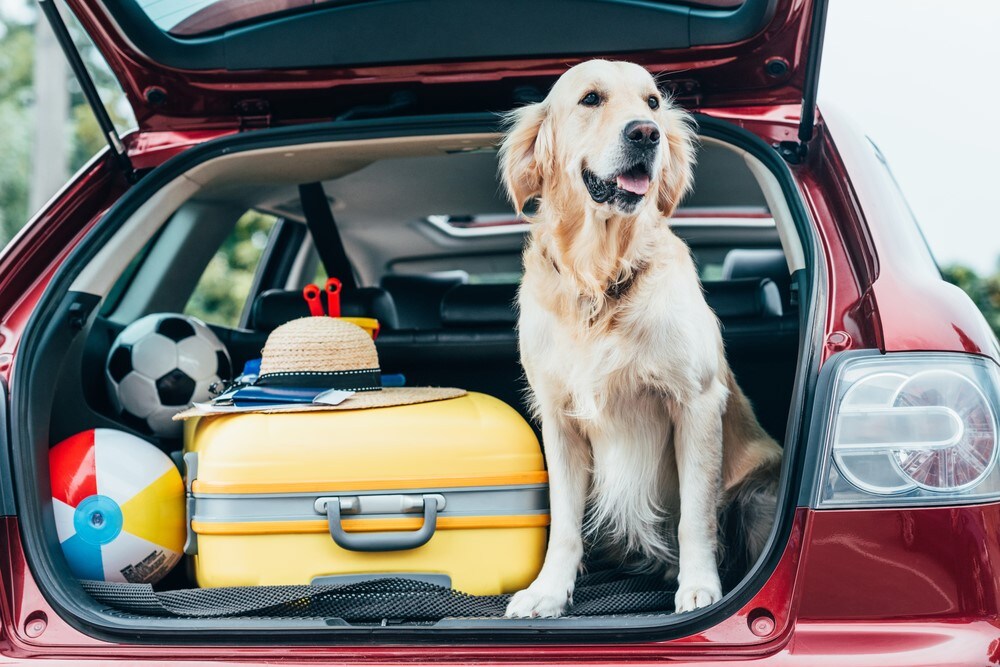 "The best resource I found was an online trip planner," says Hialeah resident Carlos Santiago. "My Great Dane is a gigantic, whiny baby in the car. When we drove from South Florida to Philadelphia to visit family last summer. Had it not been for my planned route, we would have been lost in more ways than one."
Pro Tip: Like any road trip, traveling with your dog means scheduling out every hour of the trip. Essentially, you need to make plans before you even think about packing your toothbrush or Spot's water bowl.
An online trip planner, like this beta version provided by Go Pet Friendly, can be used to locate everything from pet-friendly motels, restaurants, campgrounds, dog parks, and other stops along your route. You can even save your trips to compare plans.
2. Practice Makes Perfect
On the advice of her vet, Tanya Redding began driving her new terrier around town a month prior to their planned summer vacation. "When we brought our puppy home from the shelter," Redding says, "he threw up three times – once on my boyfriend's pants. I spoke with my vet at his first check-up, and she suggested I take him along for short drives through the neighborhood. Over time, he stopped getting sick, and our road trip was much easier than we'd expected."
Pro Tip: Due to their underdeveloped inner ears, some puppies may feel carsick when traveling, which may result in owners stopping to clean up "messes." Puppies usually grow out of this over time, but to speed up the process some vets recommend taking practice car rides the weeks following any big trip.
It's best to start with a few short one- or two-minute car rides with your puppy around the neighborhood. Slowly ramp it up until he can withstand an hour without showing
signs of doggy carsickness
3. Have Enough Space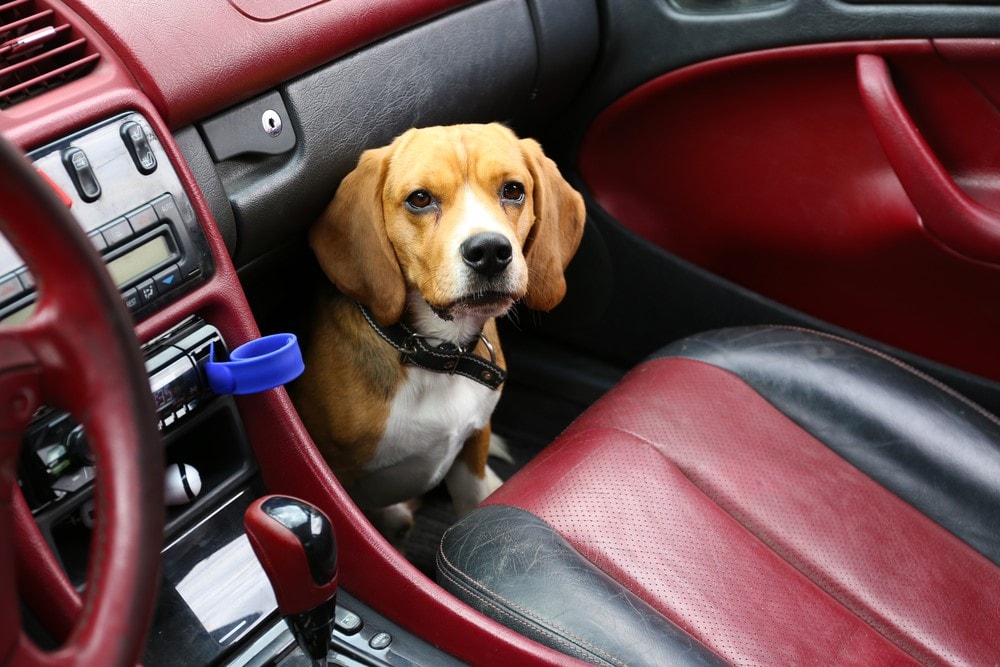 Spencer Pangling of Miami Beach, is the owner of two large dogs: A German Shepherd and Husky. Traveling with them has always been difficult.
"I used to drive an old Ford Escape," Pangling says. "It was never an ideal SUV for trips with my dogs. When my vehicle finally died, I had to make the upgrade to a newer, larger SUV. That's when I decided on the Hyundai Palisade, which has enough room for both of my furry buddies, and then some."
Pro Tip: Traveling with large dogs requires a large vehicle. Ensure you have at least a three-row SUV or minivan, like the Palisade, if you own a large dog breed.
4. Pack Medications
Take it from Christine Diaz of Miami Springs: "Don't forget your dog's medications! We did once, and it was a miserable experience." Diaz and her husband had to play phone-tag with their vet and another local vet to get a quick prescription refill. "We sat in a parking lot for nearly three hours before our prescription was available. Never again will we make that mistake."
Pro Tip: Always check with your vet to get any prescription refills and see if your dog is healthy enough to travel. You can also request anti-nausea medicine to help with dog motion sickness.
5. Wear Your Dog Out
"I
always
let my dog, Skip, go bonkers at a dog park an hour or so before a car ride," Priscilla Prince of Coral Gables says. "When he's exhausted, he sleeps and sleeps and sleeps. It's incredible – my daughter wanted to rename him "Rip Van Winkle" the first time we tried this tactic."
Pro Tip: When tired, dogs will usually slump over anything to catch some Z's. A 30-minute break at a dog park or a long jog around your hotel might be all that's needed to ease your dog's nerves on a road trip. Even a fun, engaging dog toy can wear a smaller pup out.
6. Protect Your Car Seats & Doors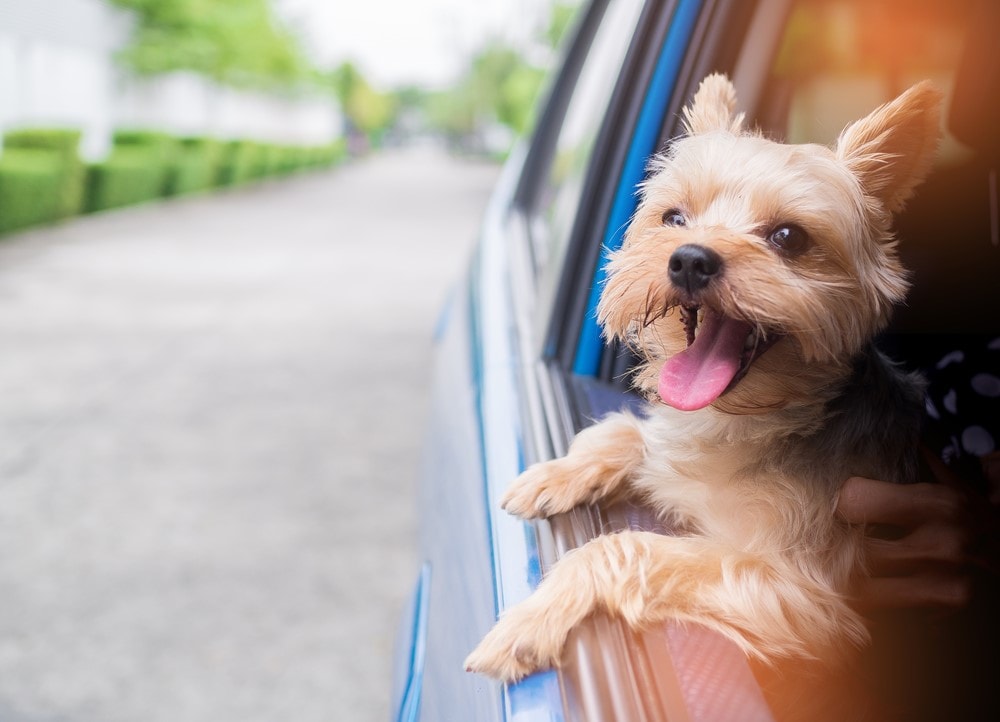 When Tim Smith reflects on his first road trip with his mischievous Border Collie, Baxter, he winces with regret. "The car seats were utterly destroyed before we even got to the first gas station," he says. "The seat cushions were all torn up. Scratches went up and down the car door. There were slobber stains everywhere, even on the hood... somehow."
The solution? Car seat covers and door protectors. "The moment we got home, I ordered a Hyundai Kona seat cover and a car door guard. It stopped him from ruining the rest of my car, although he still slobbers uncontrollably."
Pro Tip: Dogs + Road Trips = Ruined Car Seats. This is an equation that's been proven as fact for at least a century. Before you head on your road trip with your dog, buy and install the right car seat cover and a door guard. Most dealerships sell OEM seat protectors, so ask your nearest car dealer for advice.
Dog owners in South Florida can contact our Hyundai dealership near Hialeah to order an OEM Hyundai accessory. We can also install your Hyundai gear, including all-weather floor mats, cargo liners, car seat covers, and more. Enjoy your trip!