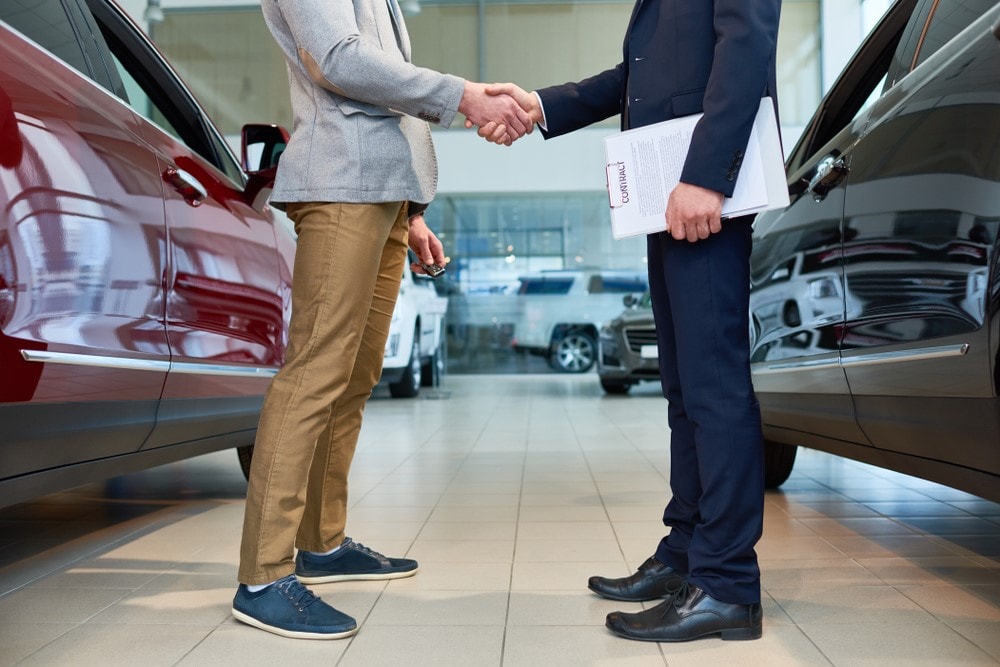 It's time for a new car. But what should you do with your old one? Trade it in! Exchanging your vehicle is the simplest, quickest way to sell it and buy another.
Of course, getting the most money for your current car is another story entirely. Here are 11 tips to help you bring in the most cash when trading your vehicle to a car dealer near you.
11. Clean Your Car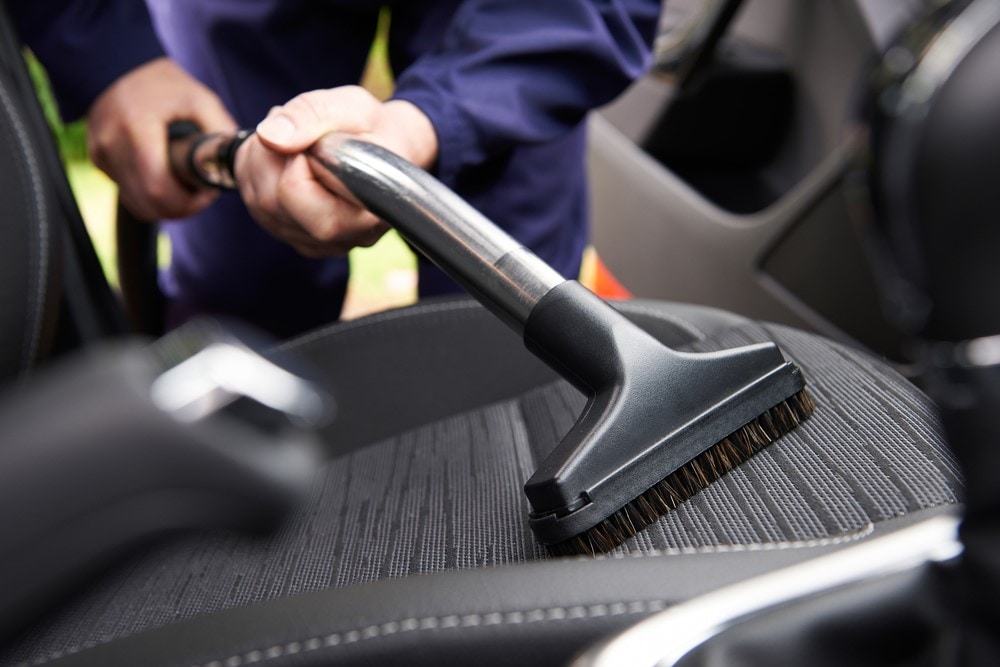 Whether it is a trash can on four wheels or simply just needs a good hand washing, your trade-in should be cleaned before you visit a car dealer. Clean the carpets. Wash the outside. Vacuum up. Make it presentable. Heck, even ask a trusted, honest friend for their opinion on cabin smell!
However, unless your vehicle has lots of stains inside, it's probably not necessary to get it professionally detailed. That's wasted money. Most dealers don't care if there is some dirt; they'll detail it before putting it up for sale, anyway.
10. Repair Damage
Similarly, be sure to repair any damage, both cosmetic and mechanical.
Small dings, windshield chips, and scrapes can be fixed at an auto body shop near you with paintless dent repair, auto glass repair, and repainting. Bigger problems, like broken bumpers and engine trouble, should be addressed by your collision repair center or mechanic.
A car that looks and drives well will get more money when it's traded in!
9. Don't Smoke
Smoking in your vehicle absolutely TANKS its trade-in or resale value. Seriously. This
study
states that smokers' vehicles are valued 9% less than comparable nonsmoker's vehicles, which equates to thousands of dollars when selling a 5-year-old car.
8. Replace Tires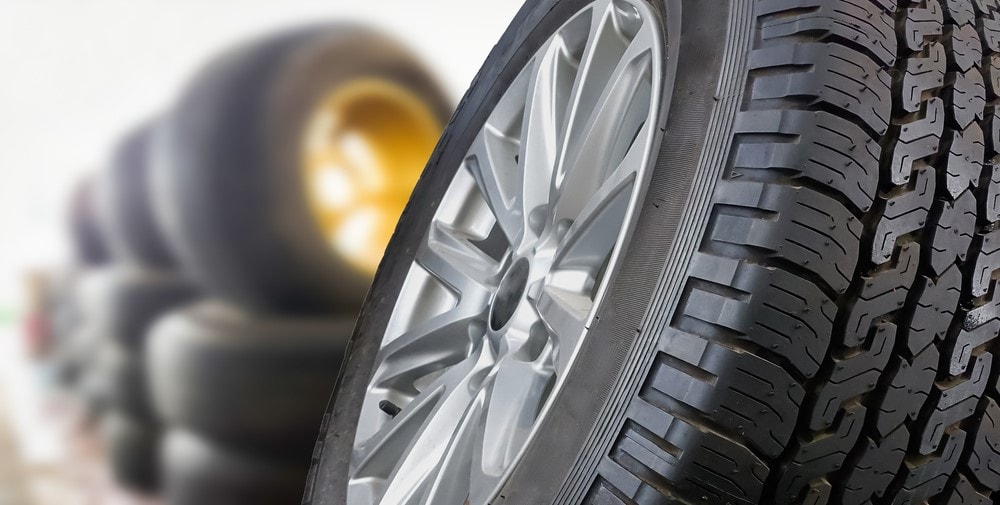 If your tires have low tread depth, show wear, and tear, or have driven over 50,000 miles, you should consider replacing them with new tires. This gives off the impression that you're a good car owner – whether or not you are, is another story altogether.
7. Bring Copies of Maintenance Records
Unless you're trading your car into your normal dealership, it's a good idea to bring all your
routine maintenance and service
documents. That way you can prove how well the vehicle's been taken care of. This includes not just your typical oil changes and tire rotations, but also any auto detailing bills, car wash receipts, and cosmetic repair invoices.
Need an oil change in Miami before you sell? Schedule an appointment for auto maintenance online.
6. Say "No" to Modifications
In most instances, modifying your vehicle with add-ons, either third-party/aftermarket parts or OEM accessories, won't increase your trade-in value. In fact, sometimes they'll actually
decrease
your car's value, as car dealers will often strip the vehicle down to its factory-standard condition. That extra labor is being paid for in your trade-in quote.
The only modifications you should consider if you want the most money when selling your vehicle include:
Remote starters
Rear entertainment systems
Tires (see tip #9 above)
Window tint
Truck cap or bed cover
Then again, some vehicle mods will cost more to install than you'd get back when trading or selling. Weigh the costs to buy and install that part versus some estimated sale values of similarly equipped cars.
5. Search Used Inventory
Find a used car dealer near you
that is short on inventory. They may be able to offer above-market value for your trade-in if you can make it to the pre-owned car lot that same day (or the next).
While you're searching, be sure to also find a car you'd like to buy as a replacement. This will make the whole trade-in process easier – for you and your dealer.
4. Don't Trade Online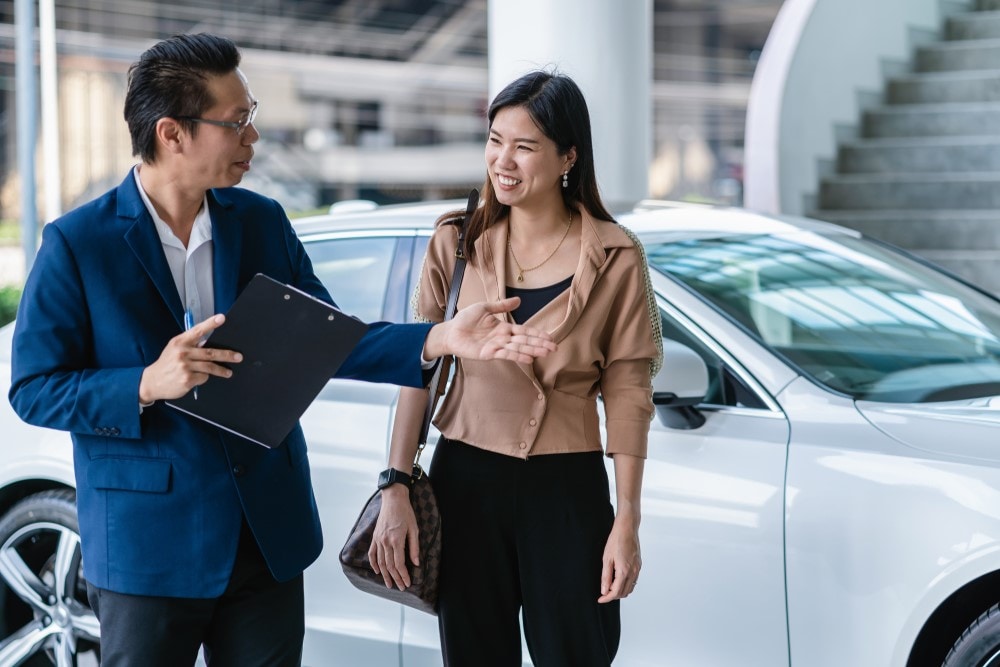 While the notion of selling or trading in your car to an online store like Carvana or Vroom may sound appealing, doing so could potentially leave a lot of money on the table. These places don't allow negotiations or haggling; a real car dealer near you will. When you sell it directly to a dealership, they could match your online trade-in estimate or even pay you
more
to ensure you stay local.
3. Get Your Timing Right
One way to get the most bang for your buck is to time your visit to the dealership. If you go during the final days of the month, you can get the most for your trade. Why? Dealers have a quota, and if the month has been particularly slow, they'll bend a little on your trade-in estimate if it means they'll make a sale and get closer to hitting their numbers.
2. Know Your Value
Never go trade-in a vehicle without first researching its estimated trade-in value. If you're informed and know the ballpark figure of your car's value, you'll be better prepared when speaking to a car dealer. If the offer they provide is so far off from what you've found, walk away! If they're pretty spot-on, leverage the prices you've gotten online to see if they'll match.
To get a good trade-in value estimate, be sure to request quotes from as many local auto dealers and online places as possible. This includes Carvana, Vroom, Carmax, and all competitive car dealerships in your area. Combine all the trade quotes together and average it out – that's the number you want to keep in mind when visiting the dealership store.
1. Commit to Buying NOW
To get the most leverage at the negotiation table, you'll want to make a firm commitment to buy another car that day, at the dealership. You might not get thousands more for your trade, but your car dealer may be willing to shave a few hundred bucks off if you're exchanging it for another one on the spot.
But don't tell anyone we said that. Our little secret. K?
Looking for the best car trade-in estimate in Miami? Use our Value My Trade tool or contact our Braman Hyundai sales floor at (786) 623-4261 to request a quote online. We're located at 2001 NE 2nd Ave in Miami, FL, and proudly serve shoppers throughout South Florida, including Hialeah, Ft Lauderdale, and Pembroke Pines. Visit our Miami Hyundai dealership today.