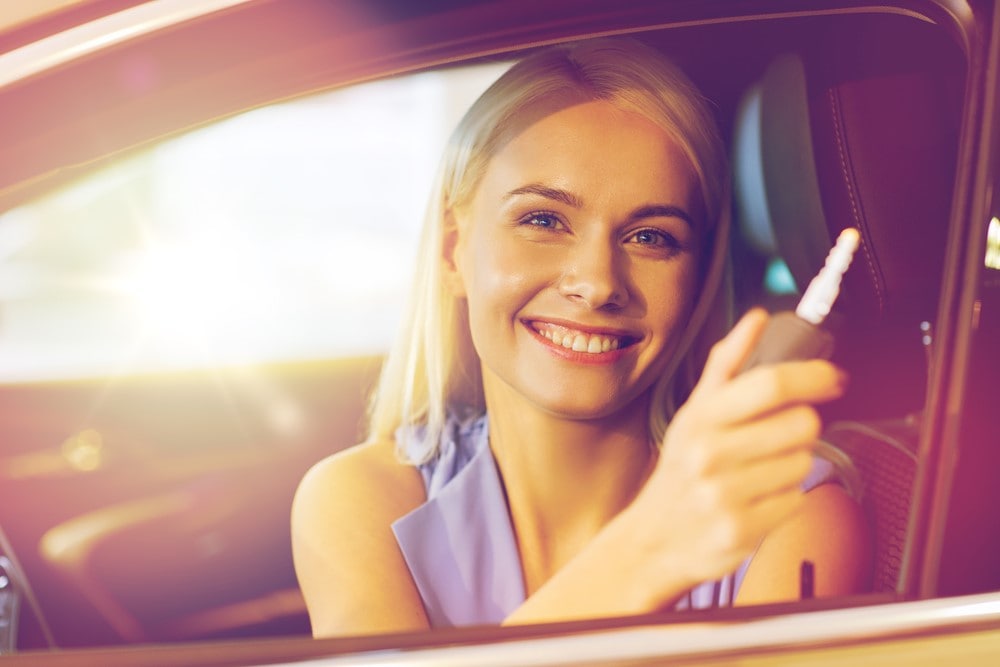 Maybe you're fresh out of high school and your folks are helping you out with a down payment. Perhaps you've just landed that killer job after college and have decided to reward yourself with a new ride to match. Either way, at some point, you'll probably be responsible for a car of your own. Better know what you're doing!
Whether you choose to buy your first pre-owned vehicle from our used car lot near Hialeah or decide to go a different route, we're happy to offer some pro tips. (And don't forget to check out our Hyundai College Grad offers to save money!)
Before You Buy: Do Your Research
This is the first order of business when selecting a vehicle. It's no secret that not all cars, trucks, and SUVs are created equal, so it's crucial to do your due diligence before you make a final decision. Otherwise, you may end up spending your daily commute wistfully gazing at other cars on the I-95, wishing you were driving them instead.
Key factors to consider:
Gas mileage: How important is it to you? This is especially important if you travel long distances for work or school. If this tops the list as most important for you, consider a gas-saving hybrid car.
Interior space: Do you have a family? Do you regularly carpool? A spacious SUV or crossover might be more up your alley.
Safety features: If you're going to be toting the kids all over town, or you have a partner or roommate who will be borrowing your car from time to time, the peace of mind knowing everyone experiences the best in safety is priceless.
Service costs: Certain luxury brands may have a little extra flash, but even something as simple as an oil change can feel downright extortionary when you go to grab your wallet.
Insurance rates: Many factors go into how much you'll pay every year to ensure your vehicle, from obvious things like engine size to seemingly trivial details like the color of the paint. This is one where it can be helpful to talk to a professional.
When in doubt, don't be afraid to come on down to your local dealership and take a test drive.
While You Drive: Keep Up with Service
Mechanical issues are a simple fact of life when owning a car, but the good news is that they can be largely reduced or avoided altogether by making sure you stay current on routine maintenance.
The better news is that this stuff is all super easy:
Wash your car: This includes a regular interior cleaning, which can be done at a local car wash. This will prevent funky buildup from falling leaves or bird droppings from damaging the paint, and keep salty ocean air from causing rust.
Regular service: Most people know to get their oil changed every so often, depending on the vehicle and what sort of oil blend you use. You may even know how to do it yourself. But unfortunately, many people overlook other key services, including a tire rotation, topping off fluids, changing wiper blades, brake inspections, and so on. As with oil changes, some of these things can be done in your driveway, but the busy motorist on the go may not have time in their schedule, and there's no shame in bringing it in for service.
For the Future: Treat it as an Investment
There's really no way around it, so let's rip the band-aid off: almost all vehicles experience
depreciation
. This means that, aside from a couple specific examples (like your third cousin's classic '68 Chevelle), your car slowly loses monetary value the longer you own it.
The rate of depreciation depends on multiple factors, including:
New or Used: New cars depreciate faster at first, but used cars start out valued much lower.
Make and model: Generally, a sensible sedan will lose value slower than a sports car.
Location: Cars that experience a lot of bad weather get roughed up faster, meaning higher depreciation.
This all may make buying a car seem like a poor outlay, but unless public transportation here in the Sunshine State gets a whole lot better overnight, nothing beats the reliability, convenience, and self-sufficiency of having your own vehicle.
Simply put, investing in your vehicle means investing in yourself. Everything on this list falls back to taking care of your car in order to reduce service bills. When the time comes to trade-up or trade-in, you'll be able to get a nice chunk of change to put toward your next ride.
When you're ready to make the leap, whether it be buying your first car or trading in for the future, Braman Hyundai will be ready to help in any way we can. Be sure to check out our pre-owned car lot in Miami for some of the most stellar deals in South Florida. Or give us a call at (786) 623-4261.